D

imension Trader

Welcome



We're traders, we're developers and we want to help you succeed. Our program is easy to use and understand with a proven track record.
Since the mid 70's trading stocks and futures was my hobby. Back then I was to busy working and building companies and putting my kids through college. After I sold my last big company in 1992, my wife and I started an executive recruiting company and did quite well. After 911 the business went south. That is when I decided to start trading full time. "Turned my hobby into my vocation and into my business". I started looking for something good to buy (like most other "want to be traders" do!). I spent almost $200,000 buying software. Nothing worked, so it's all in the round can. We needed a better solution – we needed trading indicators that actually work so I decided the only way to get what I wanted was to develop it myself so we took the task upon ourselves. So Dimension Trader was born in late 2001. We invested tens of thousands of hours dissecting charts and identifying patterns, studying code and developing algorithms. Then thousands more trying to disprove our own findings through back-testing, optimizations and real-life use by dozens of institutional traders across asset classes.
We've grown from helping a handful of traders to working with hundreds of traders worldwide. What we are most proud of is helping these individuals become successful traders. When you join us you will be in "Good Company"
What we can do for you ..
Remove your second guessing by providing a time tested, simple and proven method you can trust.
Become a better trader in as little time as possible regardless of account size and experience.
Provide you with automated and discretionary trade signals that follow a rules based approach.
Provide a strategy that can be traded in both oscillating and trending markets.
We are all traders first and with over 70 years combined experience, we have built a strong reputation with some of the most popular indicators and educator systems in the trading industry.
Why you should join ...
When you purchase our product, we do not just take your money and go away.
We install the software for you to make sure it is installed correctly.
Our technical support is second to none. When someone files a support ticket, we personally get an alert on our cellphone.
We have a complete library of videos from our Insiders Club. All are archived and on the private support site.
We hold special meetings twice a month with our users to review what we are working on, answer any questions.
If you need help, we help you!
Got some questions? Just give me a call ...
If you have any questions about our products or what you need to get started trading with our software, just contact us and we will be happy to assist you!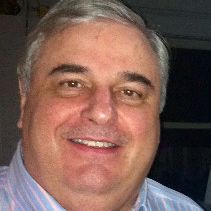 Call John at 605.610.3060
or
Skype at john.reeves.trader
or

Join our group of traders